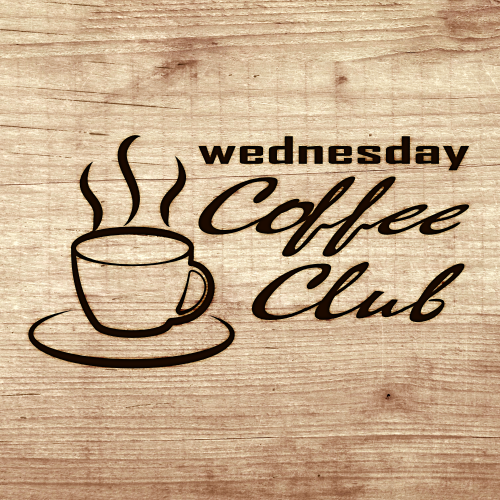 Join us live for the Wednesday Morning Coffee Club, 9 to 11 AM Eastern, 6 to 8 AM pacific. Bill and Jenny Sparks, Dave and Criss Reighard, Jeff Bennett, Tim Aune and guests discuss current issues, cooking, books, new technologies, and product demos. Call in live to ask questions and share your knowledge.
Click here to join the Coffee Club using Windows, Mac, iOS or Android

Connect using iPhone and Android

Call with your home phone: 646 876 9923
Enter the 10 digit ID: 848725450 followed by the Pound key.
Recent Episodes
Coffee Club Notes for March 30, 2023Everyone shared memories of reading after lights out in school.  Discussed the digital divide between the people who can use technology and those who can't. Chris gave a recipe for easy slow cooker barbecue ribs.  

Coffee Club Notes for March 22, 2023 Someone asked for tips to use an iPhone without tapping. The NLS e-reader makes a good keyboard for the iPhone. how do you find housing in a new city? How do you learn your way around?  Chris gave a recipe for a crustless coconut pie.  Talked about long-held beliefs that turned out […]

Coffee Club notes for March 15, 2023 Someone asked about Bible Gateway on the Braille Sense.  Callers  talked about their favorite restaurants. Orbit Research is coming out with the Optima, a laptop running Windows 11 with a built in Braille display. The Eyes on Success podcast is doing a show on the Victor Stream 3. Chris gave a recipe for […]

One caller asked about the accessibility of Garage band for the iPhone. Problems with the Victor Stream 3 and adding favorites. You have to restart the unit after you add the first favorite so you can add the next one. Chris gave a recipe for cabbage ham and potato dinner Bill played a demo of blind hams from […]

The panel answered a question about separating the input from the output on his sound card.  washer and dryers are accessible and have phone apps that work with them.Chris gave a recipe for scalloped potatoes. Bill played a You Tube video of the unboxing of the Victor Stream 3.  
Coffee Club Email List on Groups.IO
Subscribe to the Coffee Club email List at Groups.IO
Links for Zoom Software and Apps